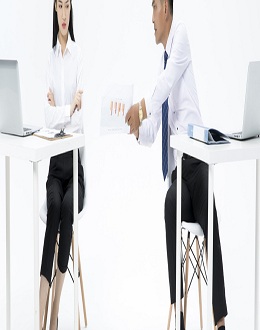 Dispute Resolution (Litigation and Arbitration)
Rich practice experience and good practice background
Zhong Lun Wende is one of the earliest law firms in China to provide dispute resolution legal services. Our years of practice experience have accumulated a wealth of experience. Zhonglun Wende's lawyers engaged in dispute resolution not only have a solid legal background, but also have educational backgrounds from famous Chinese and overseas law schools. Zhonglun Wende has an excellent dispute resolution lawyers business team. The partners and practicing lawyers in this team have practiced in the business field for many years and have accumulated rich experience in practice.

Professional team service, perfect customer service means

Zhonglun Wende implements strict and scientific management, takes professional development as its foundation, and requires high degree of collaboration as the basic practice requirements. For each specific work of the client, Zhonglun Wende assigns senior lawyers in related fields A dedicated team of lawyers provides clients with high-level and professional legal services. Zhong Lun Wende summed up many years of service experience and formed a set of diversified service methods with customer needs as the core. In addition to providing regular legal services to clients, Zhong Lun Wende will also actively participate in major decision-making of clients, provide forward-looking policy guidance, and design and plan clients' plans in litigation and arbitration in accordance with original legal service methods. Maximize the interests of customers.
Rich social public resources
As a local law firm, Zhong Lun Wende is familiar with China's political, social and cultural environment. It has long focused on establishing and maintaining good cooperation and communication with government departments, judicial organs, professional societies and local lawyers associations at all levels in China, and has extensive public resources. Zhonglun Wende's practicing lawyers have actively participated in the drafting or consulting of many legislative projects in China, and have long served as legal advisers to many central or local government departments. At the same time, Zhonglun Wende has established good cooperative relationships and close strategic cooperative relations with many famous domestic and foreign law firms, international lawyers associations and other professional institutions. In the past 20 years of engaging in dispute resolution legal services, Zhong Lun Wende has established good working relationships with judicial organs, arbitration agencies and relevant government departments, and has rich social and public resources.